An Advantageous Hotel in the Center of Bursa
Hotel Anatolia, which has grown with its history, comfort and peace since 1985, brings together the experienced wisdom of the past with the youthful energy of today. Providing service in Çekirge, the historical spa center of Bursa, Hotel Anatolia offers an advantageous holiday with its renewed face. At the foot of Uludag, the hotel, which has an insatiable view of Bursa, is the stop for peaceful breaks or the sweet end of stressful working days with its thermal bath. With its experienced team and corporate management approach, your holiday is entrusted to us.
A tranquility is hidden in Hotel Anatolia, which impresses with its renovated rooms with a view and relaxing decoration, in the center of Bursa, where you will not understand how time flies… Hotel Anatolia is located in Bursa's most popular touristic places and It is located very close to shopping centers. Being close to Uludag and other touristic places makes the travels of our guests more enjoyable. In addition, the hotel serves as a suitable option for the business trips of its guests.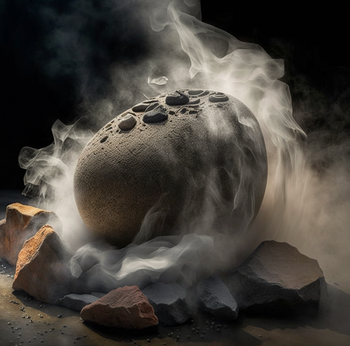 Private Spa
Feel That You Are Special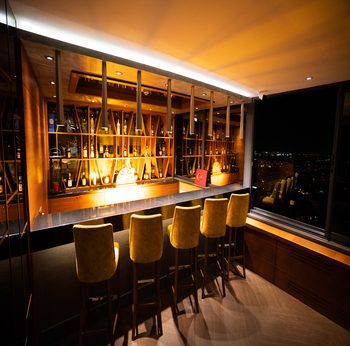 1985 Lounge
For those who want to have a good time
Bursa Central Hotel: Suitable for Accommodation and Business Travels
In the Lounge section of our hotel, there is an area where you can have a pleasant time in an environment with a view of Bursa. This area has been designed to provide a perfect atmosphere for our guests. Our guests can spend a pleasant time watching the scenery in a comfortable environment in the Lounge, or they can relax under the healing thermal waters of Bursa in our Spa center.
Our hotel in the center of Bursa has been designed to offer everything its guests need. At our hotel, we do our best to provide you with an unforgettable holiday or business travel experience. Please contact us to make a reservation and get more information about our hotel, Hotel Anatolia, located in the center of Bursa.
PRESTIGIOUS AND COMFORT TOGETHER
Bursa Anatolia Hotel: Right in the Middle of the City
We welcome those who want to wake up with the Bursa view in the morning and fall asleep at night among all the lights of the city, at Hotel Anatolia. With Hotel Anatolia's unique location in the center of Bursa, you will enjoy the historical Bursa or Uludağ with its natural beauties. Hotel Anatolia offers accommodation in the center of Bursa, a popular tourist destination with its historical and cultural riches, nature, health spas and gastronomic features. Hotel Anatolia is a hotel that gives importance to customer satisfaction with early reservation and offers accommodation options suitable for different budgets. While our hotel offers comfortable rooms and a bed and breakfast concept, it also offers extra facilities such as thermal and SPA services.
Spa Otel Bursa
FOR THOSE WHO WANT TO HAVE AN ENJOYABLE TIME
Hotel Anatolia, in the most special location of Çekirge, the spa center of Bursa, is ready to welcome guests who want to relieve the tiredness of the day with its natural spring water and renewed Spa section with Turkish bath and massage therapies. Hotel Anatolia's spa center has been designed to offer our guests an unforgettable spa experience. We offer our guests all the facilities they need to relax, relax and feel special in our spa center. Please contact us to make a reservation and get more information.
For The Most Delicious Breakfasts
Together with your family and loved ones, we are waiting for you for delicious breakfasts accompanied by the unique menu of Hotel Anatolia. Hotel Anatolia offers a delicious breakfast service to ensure its guests have a good start to the day. Our breakfast room is the perfect place to start the day full of energy.
Places Near Our Hotel
When you think of a hotel in the center of Bursa, the first place that comes to mind is Hotel Anatolia. Located in Cekirge Square, right in the heart of Bursa, one of the few cities in Turkey with its greenery and history, our hotel is the center of attention thanks to its special location as well as the services it offers. Hotel Anatolia, which is in a location that can meet all your expectations from shopping to entertainment, invites you to experience Bursa.
Thanks to its proximity to the Hanlar District, one of the symbolic places of Bursa, you can do your shopping in historical inns as well as modern shopping centers, and relax with delicious Turkish coffee in inns that smell like history. In addition to the unique beauties of Uludağ, you can enjoy the green and the blue at the same time in Mudanya.
Uludag Ski Centers
Mesafe: 25 Km
Historical Inns Area
Mesafe: 3 Km
You can easily reach our hotel, located in the center of Bursa, by taxi, as well as by public transportation vehicles.